$5,000 SIGN ON BONUS for Straight Truck Team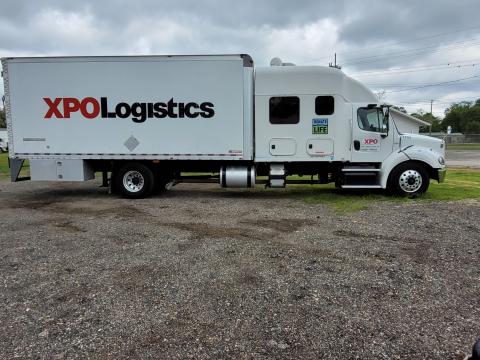 We have an immediate opening for a qualified TEAM for a Freightliner M2-112 Straight Truck with an automatic transmission and a 100" Bolt custom sleeper. This truck has a Carrier APU, Direct TV, Large Refrigerator with Separate Freezer and Microwave (Save $$$ on the road by fixing a few of your own meals) with lots of cabinet space. Will a fabulous sign on bonus help? Our Teams now earn 60% of the linehaul rate (Currently $1.50) plus the FSC calculation has now been adjusted to the NATIONAL AVERAGE (Currently at $.45) .

Our teams have been extremely busy the past months (some with $8-9,000 truck revenue weeks) and the carrier has plenty of loads available for a hard working team. Our existing teams help mentor our new teams so that they can get a FAST START. Only a one day orientation.

These trucks are gorgeous and well maintained! Contact the recruiter directly today if you are a QUALIFIED TEAM or TEAM COUPLE (NO SOLO"S AT THIS TIME) and want to know how you can join a premier fleet with Mullan Transportation. We have a 60/40 contract plus 100% straight truck fuel surcharge. All our teams make more income by paying for fuel and pocketing the savings and you can too, especially with our XPO fuel discounts and National FSC! Candidates need at least a Class A or B CDL with 6 months experience team driving together. Many of our drivers were looking for less miles and more income with the luxury of our great Bolt sleepers. Besides the regular pay our teams can qualify for extra mileage bonuses every month. Included are photos that are representative of OUR NEWLY DESIGNED trucks and are not the exact pictures of the truck available. Upgrade your life today. If not for you, be a good friend and tell your friends and we will pay you a bonus for the referral. You can also visit our website at www.mullantransportation.com or find us on Facebook to get information and view photos. Email us or give us a call to get all the details and schedule an interview with the Recruiter Ariel Strouts.
Call Ariel today, 419-410-3057, you will be glad you did.
Details
Seller
Contact Seller