CDL-CLASS A TEAMS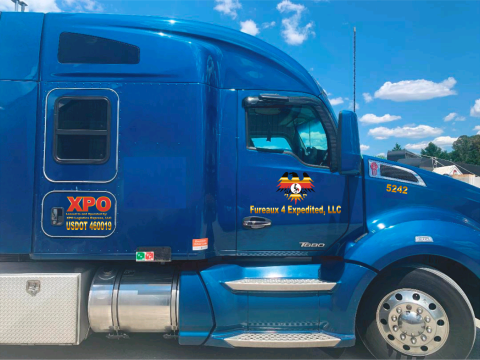 Jump Start Your Career with FUREAUX 4 EXPEDITED LLC.
Now HIRING CDL-class "A" TEAM drivers

*40% to drivers of NET TO TRUCK to start, with periodic increases. Average weekly net 5K-7K.
* $1000 minimum per week Guaranteed
*$1500 Sign-on Bonus after one week, cash.
*3 Weeks On,1 Week OFF.
*Loads are dispatched, NO LOAD BOARD TO FIGHT WITH.
* Stress-free environment
*You are a FACE & NAME here, not a NUMBER!

~REQUIREMENTS~

>Minimum 25 years old with current Driver's License & Medical Card.

>1yr driving experience in Class A vehicle w/in the last 3 years.

> Must be able to communicate in English (Read/Write), understand traffic signs, respond to official inquiries, reports & records.

> No more than 3 moving violations in the last 3 yrs & no more than 2 in the last 12 months.

>No DUI's/DWI's or felonies in the last 10 yrs.

>No hit and run, seat belt, handheld mobile device, or reckless driving violations.

>Misdemeanors will be reviewed on a case by case basis.

NOTE: All our vehicles are leased to & operated by XPO Logistics Express.

Give us 90 days, experience the atmosphere, and make great money while driving stress-free. Stay a while. COME JOIN OUR TEAM!!
Details
Seller
Contact Seller